Marketing Ideas for Promoting School Fundraisers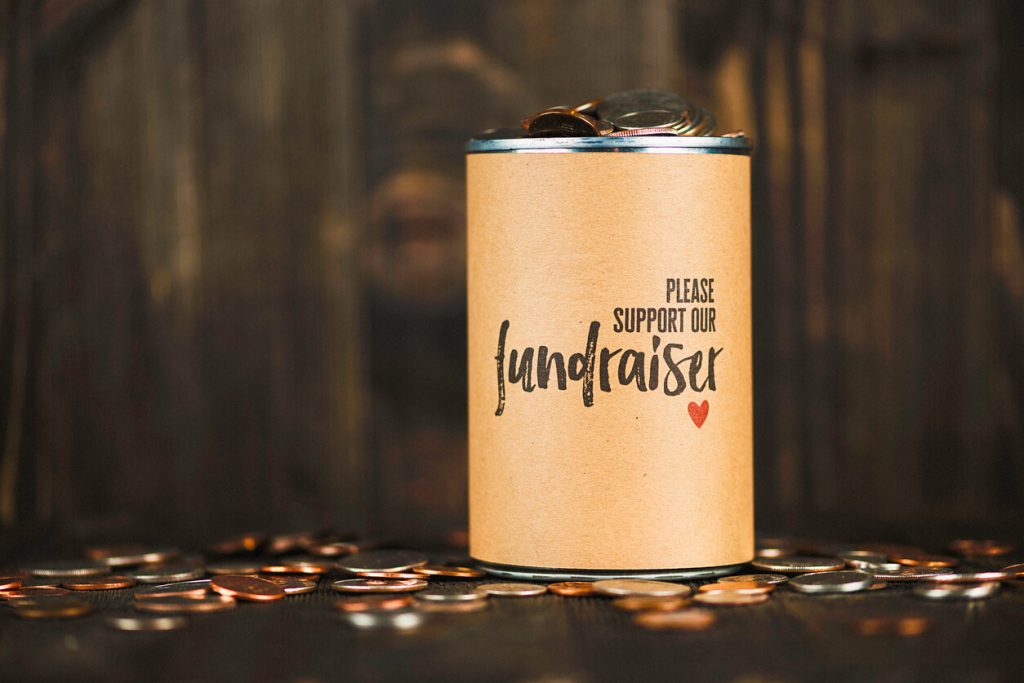 Chances are, your school has a fundraising event on the horizon and you've no doubt been planning all the necessary steps to ensure it runs smoothly. From monitoring budgetary requirements to assigning responsibilities to teachers and parents as well as school volunteering, it looks like you might have everything under control.
However, have you considered how you will market your school fundraiser? When it comes to fundraising events, it's easy to put our marketing efforts on the back burner. We always feel like our attention could be better put elsewhere. But this could be a costly mistake.
When you're looking to make a big splash and generate plenty of sales, it's crucial that you market your school fundraising event well. In this article, we'll explore the many different ways that you can promote your event with different budgets.
Use social media
Facebook, Twitter and LinkedIn are three of the most popular social media platforms in 2021, so you'd want to include them in your marketing strategy. Best of all, they're completely free.
Here's just some ways that you can harness these 'big three':
Facebook: Create a simple nonprofit Facebook Event that includes all the necessary information and registration links. Then, at least twice a week, post updates about your event. These can include teasers, prizes offered, and even sneak peeks of the venue. Remember to keep these images engaging as you want to give your audience a reason to return to the Event – and buy tickets!
Twitter: Create a unique hashtag (such as #BakeSale20XX) so followers can easily get information about your event in one place. Use the hashtag with every post so you build up an arsenal of images and info.
LinkedIn: Use this professional networking site to spread the news to other communities and businesses who may also be interested in sponsoring your event.
Leverage your existing website
On your homepage, you could have a banner that lets visitors know that you are hosting a school fundraising event and would love their help to get involved. Direct them to a separate landing page, where you can include all event information, such as date and time, prizes to win, a media gallery, and of course a donation or ticket purchasing module.
Bonus tip: Create a promotional video and put it on your website's homepage. Studies show that an incredible one-third of online activity is spent watching videos. Keep it short and sweet with lots of animation and you'll surely catch visitors' eyes.
Email marketing
Email still reigns when it comes to getting a message out. While this is arguably a lot more time consuming than the other avenues, it pays off in the end. You may already have a mailing list of teachers and parents, so all you need is to create an email campaign around your school event. Automate your emails to get sent out weekly in the lead-up to your fundraiser, and remember to keep the emails engaging. You can even segment your audience into those who have already bought tickets and those who have yet to make a purchase.
Ask your community
Pair up with local sports clubs, libraries, faith groups and other community groups in your area and ask them if they would allow you to share a poster on their notice boards. Additionally, you could ask them to publicly address your event and pass out flyers the next time they have important announcements to make.
Use My School Connect's school fundraising app
Of course, with My School Event, you can take your fundraiser to the next level effortlessly. When you use our fundraising app, we take care of everything, from admin to marketing, fundraiser cash and payment issues. We even add a website page for your fundraiser with your personal logo and design where your team can view sales, profits, analysis and products.
Interested in our school fundraising app? Contact My School Connect today for more information.