Making Getting Online Easy!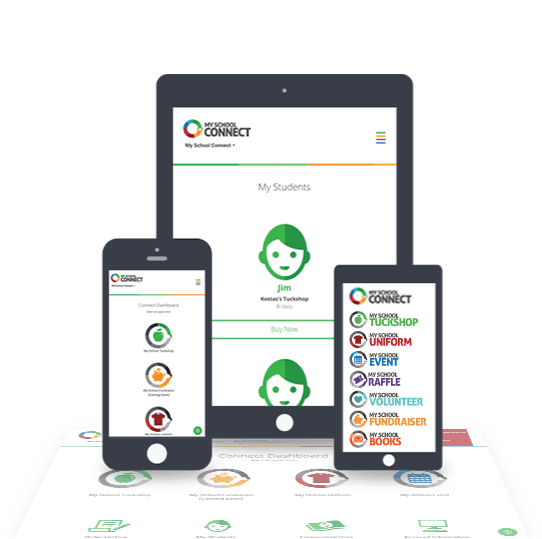 All your school purchases on the My School Connect smartphone app!
The My School Connect app boasts all the great features that are available from your computer. Forget about opening browsers and typing in URLS on your phone – the My School Connect app keeps you logged in and ready to make purchases quickly and easily.
Features of My School App


MSC is aimed to make it easier for parents and school staff to utilise a cashless system for schools. Everyday duties, such as ordering lunches from THE TUCKSHOP, purchasing SCHOOL UNIFORMS,BOOKS and FUNDRAISING via a digital raffle ticket software are taken online, via a simple and easy to use school ordering system. This alleviates stress on school staff, handling cash and sorting through multiple hand-written orders and is simple for parents to use the app to make orders instantly.