Ban on mobile phones could impact canteen revenue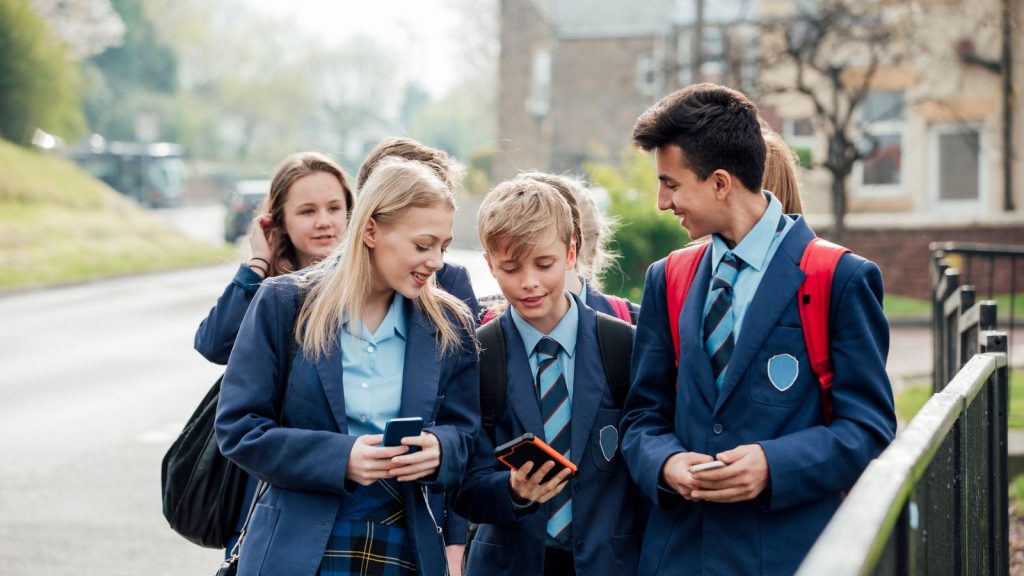 Love 'em or hate 'em, we know mobile phones are now a must-have for our teenage population and granted, they have brought many conveniences for parents – cashless payments via digital wallet (no more lost cards!); tracking apps to help you know where your teen is; and the ability to communicate when plans change at a moment's notice.
However, these conveniences have been accompanied by the well documented negative effects of increased mobile phone usage – such as an inability to focus; the addictive nature of social media; cyber-bullying and a source of distraction from important tasks (like study and homework!).
Hence the push for bans on mobile phones in schools.
The recent announcement by the NSW Government of a blanket ban on mobile phones in secondary schools from Term 4 this year, has reignited this debate. And the reality is, a growing number of states are implementing the same. Victoria, Western Australia and the Northern Territory already have bans in place with South Australia joining that list from Term 3, 2023.
Paying by mobile phones is the preferred payment method of teens
Data suggests that paying by mobile phone, specifically mobile payment apps, is not only the preferred payment method by teens / Gen Z, but for many it is the only payment method they are willing to use, meaning they are less likely to purchase food from the canteen! The primary motivator is the need to feel greater independence. Further to this, they don't want to carry cards and parents are increasingly concerned with entrusting their kids with cash.
What does a ban on mobile phones mean for school canteens?
We all want a school environment that is best for student learning and positive social connections. The ban on using mobile phones in schools may, however, have some effects on the school canteen, but it ultimately depends on the specific policies and practices of the school and how the ban is implemented.
One of the most obvious impacts is if students typically use their phones to order and pay for food. In many schools, mobile apps are used to facilitate the ordering and payment of meals, and if the ban prohibits the use of phones in this way, it could create some inconvenience for students who rely on this technology.
If students are not allowed to use their phones to order food or pay for meals electronically, it could also lead to longer queues and wait times at the cash register!
Unfortunately, due to these combined factors, a likely impact is significantly reduced earnings for independently operated school canteens and a reduction in much needed school revenues to help fund each school's various needs.
What's the solution?
Using Student ID cards to pay for items at the school canteen instead of using mobile phones can be a practical solution to address the potential issues that may arise from banning mobile phone use in schools.
Let's look at some of the potential benefits of using student ID cards for payments:
Improved Efficiency – using ID cards for payments can streamline the purchasing process at the canteen. Students can simply swipe their ID card to make a purchase, saving time and reducing waiting times in the canteen.

Reduced Distractions – if mobile phones are banned in school, it eliminates the distraction of phone use during meal times and promotes social interactions during break times. Using ID cards for payments further reduces the potential for distraction, as students won't have to worry about checking messages or notifications while they are waiting in line or making a purchase!

Increased Security – using student ID cards also provides increased security for both the students and the school – no need for cash, reducing the risk of theft or loss. Purchases may also be stored against each student record, which could then be used to check any fraudulent activity, if required.

Reduced Fees – there are no merchant fees for parents and students when using an ID card as payment – happy days
My School Connect – an integrated cashless payments and POS solution
The good news is that most schools already have these cards in place and My School Connect can help facilitate the transition by utilising existing facilities and resources within schools.
My School Connect offers a fully integrated POS solution that accepts student I.D. cards…or almost any card with a barcode, so that despite a mobile phone ban, offers an easy to use alternative to payments using mobile phones.
With secure login, user friendly touch screen menu system and the ability to run the POS even without an internet connection, My School Connect can provide a complete solution – both hardware and/or software (MX51 certified), as well as the ability to integrate with Till Payments, PaperCut, TASS and Synergetic so migration of data is safe, secure and seamless using APIs.
To get started, call us on 1300 030 915 or register online to book your obligation-free 15-minute demo of the My School Connect POS.