How to Raise Funds for a New Nonprofit in Schools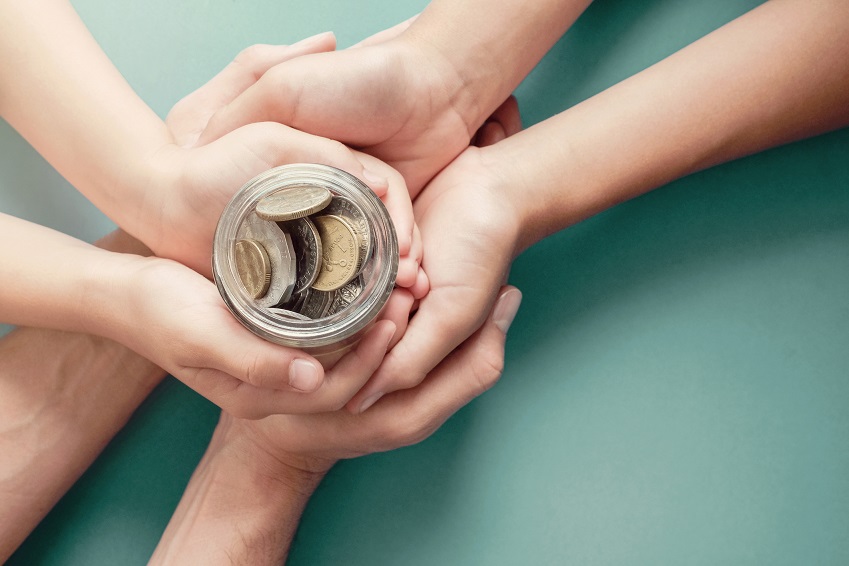 If you're a teacher, a PTA member or faculty staff, you may get anxious when you hear the words "school fundraising." Of course, this is perfectly normal – nobody likes the idea of having to ask for money, especially for a school fundraising event! But what if there was a way to raise funds for a new nonprofit that was easier and simpler than you might think? At My School Connect, we list some proven ways that you can raise funds for your school.
Before you start your school fundraising
Take some time to reflect on these questions below:
What are your school's financial needs for the year?
What are your specific goals (e.g. create a list of computer equipment that you'll need – with their prices)
When do you need to have the funds? Consider whether you need them quickly or if you can receive them incrementally throughout the school year.
What is the expected timeframe of when you want to receive the funds, including planning and evaluation?
Who will be helping you out? Think about all the volunteers, parents and teachers, how many hours they can commit.
Asking for funds for a new nonprofit
The proven formula for raising funds is as simple as asking the right people at the right time and delivering the right message. By using this formula, you can find people who care about your school and are excited to get involved. So, where are these people? They're right in your community! Start with families, teachers and volunteers, and open up your fundraising to their families and friends.
School fundraising ideas
If you're not comfortable asking for donations – even if they're accompanied by a professional letter pleading your case for new sports equipment, library books or otherwise – a school fundraiser might be a great way to get funds.
Some fun and easy school fundraising ideas might be:
To organise a walk-a-thon, have students pledge to walk 5,000 steps a day over a certain time frame (often a week or month) in exchange for sponsorships.
Auctioning off experiences
Think about which experiences will be the most desirable to your particular target audience (e.g. spa package, theme park admission, etc.) and then create a minimum donation amount to encourage some friendly competition.
Invite organisations and individuals in your community to submit a job that they'd like to hire your students and teachers for. This can be anything from walking the dogs to washing cars. Then, your teams compete for the privilege of being selected in exchange for a donation to your school.
A classic, get students, teachers and parents to show off their culinary skills in a delicious bake-off. Think cookies or muffins, cakes, banana bread or anything delectable.
Select an 'unlucky' volunteer (like a teacher or the school principal) to shave their head or dye their hair a funky colour for donations. The more wacky, the better interest you're bound to get.
Host a school fundraising event with My School Connect
We make it easy for you to host a school fundraising event with our digital software. By taking on all the administration work for you – from payment issues and promoting your event to keeping track of donations – you're sure to have a stress-free event. Best of all, our software is entirely online so you won't need to appoint a staff member or parent to handle any money or deal with record keeping. With a fully integrated system, reporting is also a breeze, so you'll be able to keep track of sales.Contact us today to find out how My School Connect can help your school host a successful fundraising event.