How My School Connect offers schools a one-stop cashless payment platform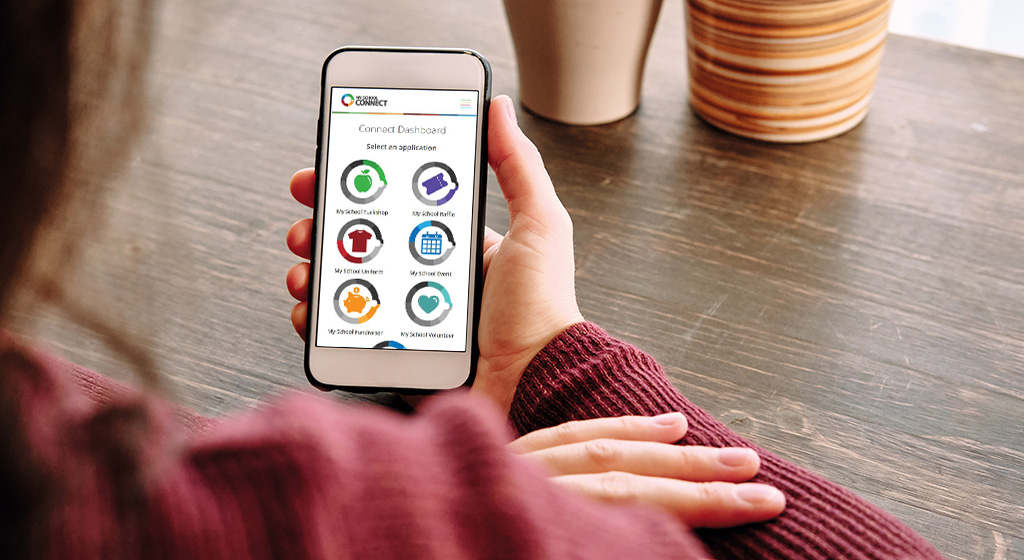 My School Connect gives schools the ability to manage cashless payments all from the one place. Here's how.
Staying on top of school raffles, events and lunch orders can seem like a never-ending state of chaos for parents, and a time-consuming headache for schools.
What if there was a simple way to organise and roll all of these interactions into one cashless payment platform?
You can, with My School Connect.
My School Connect is a unique platform that offers easy cashless payments for raffles, events, tuck shop orders, uniform sales and volunteering.
My School Connect organises and manages all your school ordering needs in the one handy platform that can be accessed anywhere.
Think of it as a one-stop solution for cashless payments for your school.
Parents love My School Connect
It's obvious to see why so many parents love My School Connect.
The easy-to-use platform means that busy parents can order on the go and, if needed, it comes with a support ticket system with rapid response times.
My School Tuckshop allows parents to develop healthy eating plans, with a software system that encourages healthy choices at the canteen.
Using the My School Uniform function, parents can order items online and have them delivered straight to their door.
Schools love My School Connect
My School Connect's integrated online and point of sale system makes it simple for schools to process payments.
Our safe and secure point of sale system manages all your school's inventory, reporting and automated transactions.
It allows you to track student information, monitor credit balances, and sends alerts if there are any allergies or dietary requirements.
Our tiered pricing plan means your school can choose an option best suited to its individual needs, so you don't pay for functions you won't use. Plans can also be upgraded or changed as the needs of your school change.
Five simple steps to getting started with My School Connect
If you think it's time to streamline your school's payment and communications experience, the next steps are easy:
Call My School Connect on 1300 030 915 to arrange a free consultation
Read the individualised My School Connect proposal we sent to you
Complete a short onboarding form online to have your platform set up and ready to go in less than 48 hours
Distribute the My School Connect information packs and communications we provide to parents and students
Start enjoying our cashless platform within your school. You'll receive ongoing support from My School Connect, with unlimited phone and online support for you and your school community.
Get started with My School Connect today
The lesson today is that parents shouldn't have to stress about keeping on top of their school payments, and schools have something more important to do than manually processing sales, ticketing and other admin: educating and supporting our children.
To get started with My School Connect, call us on 1300 030 915 or register online here.